This is my favorite page. All of these are acrylics. They are also all done on canvas which explains the texture.
For some I scanned the painting while it was in process of completion to show you one of the steps I use in painting anime.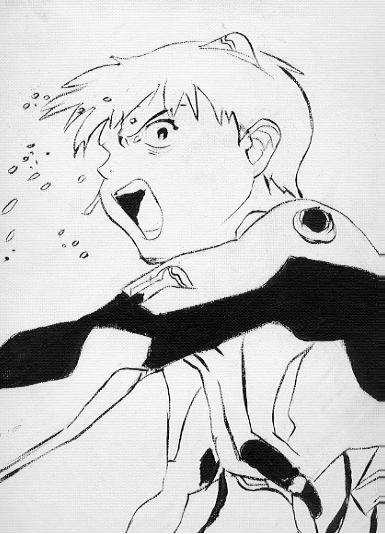 I like the sharpness of this stage. I am getting much better at keeping the canvas clean before I color it in.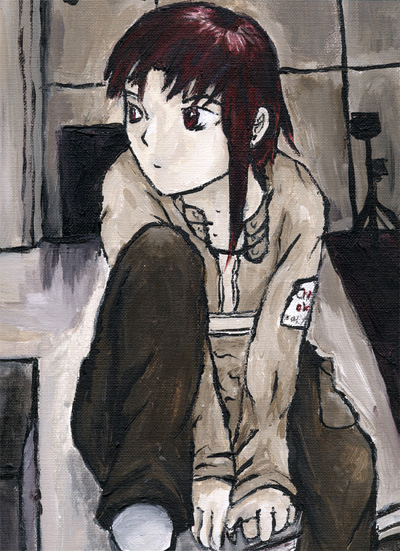 Despite what some might say, this is really a disaster. I took the image from some professional work done by the artists who first drew Lain, so comparing my version was not the most encouraging thing. Still, people seem to like it. I gave this piece to my cousin Chris. It's dated 2003.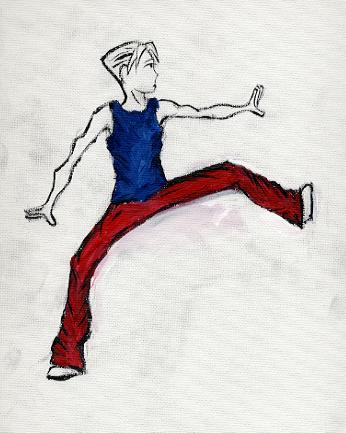 This is the painting while it is being painted. It helps you see in what order I paint things. I don't slowly work on the painting as one. I focus on each part of the painting. Then I go back and perfect the painting as one. Most artists say it is better to progress the painting as one. But in cartooning this piece by piece method is acceptable.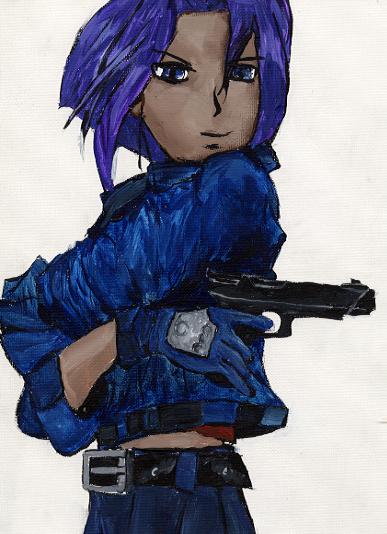 I wish I could find the first uncolored step of the painting. It was by far the most clean cut one I can remember. This painting was especially fun for me, because I wasn't painting it to give it away. Either way, I thieved the idea from from polykarbon.com. It's dated for 2002.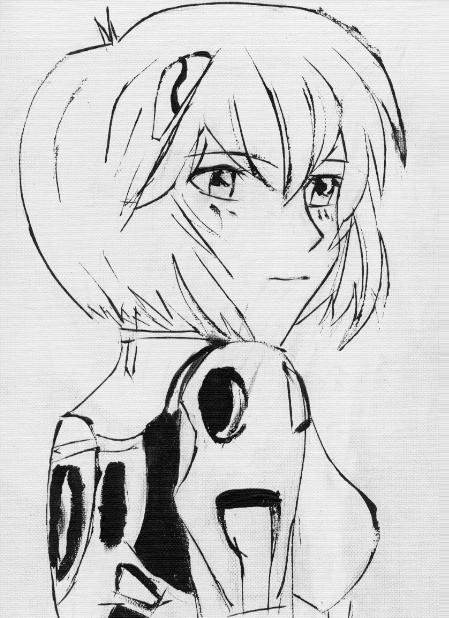 Notice how there isn't that indent on her arm in the final? I forgot to add it. I believe I kept messing it up and I decided to come back to it later and I forgot. Sorry it isn't in color. It is a laziness issue of re-scanning it with new configurations.
This is my first succesful attempt at painting anime. I believe it's dated for 2000. It is the character is Miliardo Peacecraft from Gundam Wing. It's dated for 2001.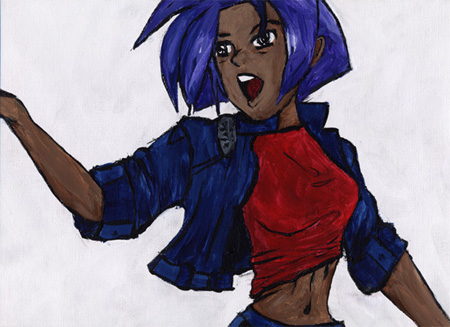 I ripped this design from polykarbon as well. I think the most depressing thing about this piece is that I spent an hour reworking her stomach to make it small enough to fit the design. I believe it is dated for 2002.